Digital Skills: access to new opportunities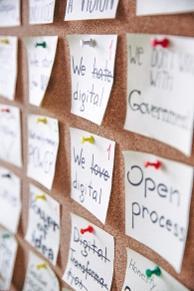 The Council completely understands that using technology and accessing online services is not for everyone. But if you are interested and motivated to learn to access the identified benefits of gaining new digital skills, we want to point you in the right direction. We want to help you on your journey to learn new digital skills based on your current needs.
Our aim is to make sure that everybody has the chance to access the digital world and get the benefits of doing so. Specifically starting with the Essential Digital Skills, as described by the Government's Digital Skills Framework.
We believe the benefits could have a significant impact on your life, your prosperity and your well-being. They highlight the need to both gain and improve your digital skills. There are some risks of going online, yes, but with the essential digital skills those risks are limited because you will know how to be safe and responsible online.
We understand it could seem daunting as to where to start on your journey. After all, there is a lot of information online. That is why we have looked to provide some structure to the learning opportunities available to you as a customer of the Council. The tools we provide look to match the training material we have identified, to your personal needs and interests, based on your existing skill set and knowledge of a specific digital skill.