Have you got the foundation skills?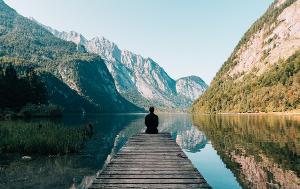 On any journey you need to ensure you have the essential equipment and the capability to safely start off on your journey.
If you have navigated to this page yourself using your own device, we would presume you have most of what are described as the Foundational Digital Skills?
As per the Governments Digital Skills Framework these are seen as the following:
I can:
Turn on the device and enter any account information as required.
Use a mouse and keyboard on a computer, use a touch screen on a smart phone or tablet.
Use settings menus to change device display to make content easier to read.
Find applications by choosing the correct icons on the home screen.
Connect a device to the Internet using the Wi-Fi settings, and insert the password when required.
Locate the browser icon on a device and find a website.
Keep login information for a device and any websites secure, not shared with anyone or written down and left prominently near my device.
These skills represent those needed to take the next step on your journey, as they underpin what are the recognised Essential Digital Skills.
---
Firstly here is some...
Essential Digital Knowledge to help you on your journey...
---
Do you feel that you would benefit from some additional support to learn these digital skills?
We have identified through the delivery of our own digital skills training programmes that learning with the support of a 'TEC Mate' or through creating a peer-to-peer learning opportunity can result in the best outcome for those looking to start out on their journey. Having a digital buddy can provide regular support to encourage and inspire progress when learning new digital skills.
If feel this is for you, why not become a TEC Learner?
---
Not convinced you can confidently complete all these, but want to set out on your own?
If you are not sure that you have all the identified Foundation skills, or you want to test the skills of someone that you are supporting on their journey this could be a family member or a friend, then you can access a short assessment that we have created to determine your own capability or those of a learner that you are supporting on their journey.
Take our short assessment to understand your current level of skill in terms of the recognised Foundation digital skills, and to access some relevant training material for any identified needs.
Alternatively you can view all the training material the Council recommend in relation to the identified Foundation Digital Skills, if you are starting from the very beginning or you are looking to improve your confidence, understanding and knowledge of these digital skills.
---
Or do you feel ready to take the next steps on your journey?
If you feel you are already there, in terms of the Foundation digital skills then let's take the next step.