Commercial Partner and Client - Sempra Homes
The Council established Sempra Homes as a commercial arm dedicated to the construction of affordable rent, shared equity and private sale homes.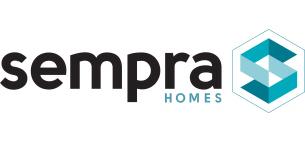 New era for Basildon housing as Sempra Homes takes on new properties
Sempra Homes is a commercial arm of Basildon Borough Council, which has over 50 years' experience of building quality homes for local people, we believe our heritage, combined with our drive to innovate and build aspirational homes using state of the art technology, makes us a developer of choice.
We aim to create thriving and sustainable communities in which people want to live and work, and are determined to address the need to build more quality homes for sale in the area.
Any surplus we make from the sale of our homes goes back into investing further in the borough, improving the quality of life for residents, resulting in a win-win solution.
Sempra Homes is looking for continued opportunities for the future by working together with innovative and aspirational partners from the public and private sector. If this is something you would be interested in, please contact us at: info@semprahomes.co.uk
Endorsement
'We are committed to providing quality new homes for residents and reviving local areas. We are proud to be working alongside the council with the development of shared ownership homes to help meet the varying housing needs of the borough.'
Melanie Keys, Manager of Sempra Homes.
Further information and enquiries
Visit Sempra Homes
Request a callback from Commercial Services.
For further information and enquiries see contact details below.
Address

Business Service Plus
Basildon Council
The Basildon Centre
St Martins Square
United Kingdom
SS14 1DL
Basildon, Essex