Commercial Partner and Client - Rochford District Council
Basildon Council used a Section 101 Agreement to deliver the Audit Services of Rochford Council in order to generate a new income stream.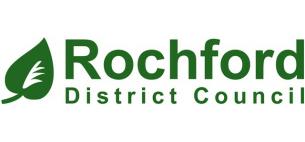 Successful shared audit and governance delivery
Basildon Council provide audit and governance services to Rochford District Council in collaboration with our Strategic Partners who have a substantial global presence in the audit field and vast experience across our Essex authorities. The hosted service has paved the way for stability, reliance and allows sovereignty for Rochford whilst generating revenue for Basildon.
Case Study
Basildon Council entered the collaboration where the current environment has hard to fill resources and sharing is an option to counter this. Basildon Council have established a strong track record of partnerships and are therefore well suited to support other like-minded organisations. Basildon Council have an experienced audit team who have a meticulous understanding of audit and governance services, with a high attention to detail and excellent analytical skills.
Further information and enquiries
Request a callback from Commercial Services.
For further information and enquiries see contact details below.
Address

Business Service Plus
Basildon Council
The Basildon Centre
St Martins Square
United Kingdom
SS14 1DL
Basildon, Essex