Commercial Partner and Client - Department of Work and Pensions
Representing the largest DWP co-location in the UK, this partnership delivers services directly to residents within a single Community Hub. The Council generates an income from this successful partnership which has received National and Royal recognition.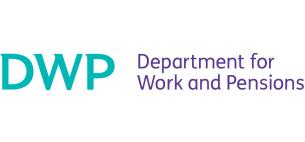 The largest DWP co-location in the country
The Department for Work and Pensions is the largest government department in the United Kingdom, and is responsible for welfare and pension policies. In order for the DWP to save on rental costs, an opportunity to co-locate into the Basildon Centre was made viable under the Customer Partnership Programme.
The programme exhibited the commercial prowess of Basildon Council, whilst improving services for our residents. It brings together local government, central government departments, multi-tier authorities, statutory services, police, probation services, third sector organisations, voluntary groups, support groups, business development enterprise and private sector suppliers within a single, centralised Hub.
Case Study
The Customer Partnership Programme is at the cutting edge of contemporary partnership working and remains the largest DWP co-location in the country.
The partnership has delivered £6.6m in savings/income and attracted £2.9m of inward investment, as well as receiving national, Royal and local political recognition. As a result of partnership working, many different but critical services are now located within one single building, situated within the heart of the Basildon Town Centre. We believe that the partnership delivers all of the essential public services required by any member of the community in order to 'improve lives and create opportunity' - the mantra of Basildon Borough Council.
The Basildon Centre houses both back and front office services from all sectors and together Basildon facilitated and co-created a shared Community Hub for all residents. The Community Hub provides a modern, customer friendly, and integrated 'front of house service' which also provides services to over 500,000 customers and facilitates over 270,000 appointments per year.
This project overcame obstacles and challenges derived from variety of cultures, governance and bureaucratic processes of different organisations.
Basildon Council delivered this momentous project on time and on budget. Not only has this brought partners together successfully within a period of 12 months, but also completely reshaped the approach to service delivery within the public sector. The partnership establishes the foundations for the future delivery of community based services.
This project epitomises commercial for Basildon Council, as delivering projects for income generation with a social purpose is an ideal way for councils to commercialise.
Size and Scope
Over 1,000 staff from Basildon and wider authorities, delivering a range of local services.
In excess of 200 DWP staff administering Universal Credit, Fraud Investigation, Social Justice and Jobcentre Services.
40 Police and Probation staff;
More than 30 staff representing Citizens Advice, Voluntary Organisations, Registered Social Landlords and Charities.

Further information and enquiries
Request a callback from Commercial Services.
For further information and enquiries see contact details below.
Address

Business Service Plus
Basildon Council
The Basildon Centre
St Martins Square
United Kingdom
SS14 1DL
Basildon, Essex