Basildon 2030 - Reducing carbon emissions from transport
Petrol and diesel vehicles account for 19% of Basildon borough's greenhouse gas emissions.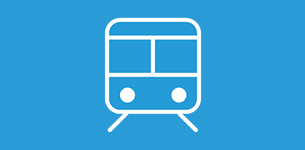 The scale of the challenge
The use of petrol and diesel vehicles in the borough makes up 19% of Basildon's greenhouse gas emissions, as a result of the approximately 500 million kilometres driven by petrol and diesel vehicles in Basildon Borough each year. Cars produce more carbon emissions than all other modes of transport put together. Emissions from buses, heavy goods and light goods vehicles also generate significant emissions.
There are 67,000 vehicles registered in Basildon Borough, of which only 1 in approximately 500 are ultra-low emission.
By 2050, all residents, businesses and organisations in the borough must stop using petrol and diesel vehicles, in favour of walking, cycling, or using public transport.
Where vehicles are necessary, these will need to be replaced by low-carbon alternatives.
What you can do to help reduce greenhouse gas emissions come from petrol and diesel.
Step 1 - Take action to reduce emissions from your own travel
Walk and cycle more - not only will this reduce your carbon footprint and help tackle climate change, but it will also benefit local air quality, help improve your physical health and mental wellbeing, and could save you money.
Use public transport for the longer journeys.
Try car sharing with colleagues or friends to halve your emissions and fuel bill or use a car club.
Turn off your engine when idling.
Fly less - next time you're planning a trip, consider going somewhere closer to home or travelling by train, ferry, or car. If you do fly, you can offset your emissions.
Consider electric models if you're looking to buy or lease a new vehicle.
For further information and also tips on how to reduce emissions from your own travel visit:
Step 2 - Spread the word
In order to become a net-zero carbon borough, everyone working or living in Basildon Borough is going to have to play their part. You can help spread the word to get your friends, family and co-workers thinking about how they can reduce their transport emissions and take up more active travel.
Businesses and organisations can help reduce transport emissions in Basildon, by:
Working with supply chains to reduce transport emissions.
Avoiding investment in, or procurement of services from, companies which produce high levels of greenhouse gas emissions.
Encouraging and enabling active travel in their staff and clients.
Implementing travel plans which enable and support staff and clients to work remotely or choose sustainable travel alternatives.
Providing electric company cars instead of petrol and diesel company cars.
Limiting parking to essential users.
Implementing a cycle to work scheme for staff.
Investing in, and supporting the use of facilities such as cycle parking and electric vehicle charging infrastructure.
Avoiding short-haul flights.
What we will do to reduce carbon emissions from transport
Lobby for greater funding and support a national policy framework which results in an acceleration of active travel and reduced private car use.
Lobby and to improve the services in Basildon, accelerate the decarbonisation of public transport.
Provide supporting active travel infrastructure and training.
Encourage the use of public transport.
Consult on emission-based parking charges to discourage the use of higher polluting vehicles.
Ensure through Basildon's Local Plan policies that new developments encourage a reduction in car use and offer sustainable transport alternatives.