Basildon 2030 - Small changes you can make that have a big impact
Some of the key steps you can take to help Basildon become a net-zero carbon borough by 2030.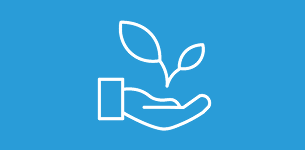 The scale of the challenge
We cannot achieve our climate ambition alone. Only about 2% of the borough's emissions are in our direct control. For the rest, we are reliant on the choices and actions of individuals, organisations, and businesses. Among other things, we need people to buy and sell sustainable goods and services, to create less waste, to switch to low carbon energy, and to stop using petrol and diesel vehicles by moving towards sustainable modes of transport.
What you can do to support change
Get informed
There is a wealth of information available about what changes you can make to help combat climate change.
You can find out more about your carbon footprint and what you can do to reduce your emissions by checking out the following websites: