Basildon 2030 - Greening Basildon
Increasing the number of trees in Basildon will play an important role in increasing our resilience to the impacts of climate change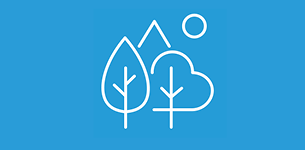 Basildon has one of the highest proportions of tree cover of any Essex borough. Vegetation in Basildon, particularly our trees, only captures a small fraction of Basildon's emissions each year. However, trees can play an important role in increasing our resilience to the impacts of climate change such as overheating and flooding, improving air quality, and providing wildlife habitats which help maintain and increase biodiversity.
One of the best ways to contribute to keeping Basildon green is plant trees and/or volunteer to help in one of our many beautiful parks and open spaces.
For details on how to get involved see: Join the Countryside Volunteers.