Volunteer Basildon
Are you looking for the chance to grow your confidence and skills while helping those around you?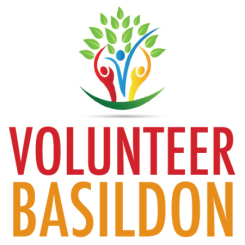 Volunteer Basildon is run by Basildon, Billericay and Wickford Council for Voluntary Service (BBWCVS).
BBCVS is in regular touch with a whole range of groups, in all parts of the borough, who will welcome an extra pair of hands. There are all sorts of volunteering opportunities out there and they can match you to a group that's easy for you to get to and which offers the kind of opportunity you are looking for.
Volunteers who offer their services to local groups are hugely appreciated and can benefit from the experience in so many ways. Volunteering can help you to:
Become more involved in your community
Learn new skills
Meet new people
Use existing skills
Develop new interests
Gain work experience
Increase confidence and self-esteem
To find out more about Volunteering in Basildon, visit the BBWCVS website at: www.bbwcvs.org.uk.