Commercial Services - Training Courses; Council Tax and Benefits
A range of council tax and housing benefits training courses, specially developed by Basildon Council to provide accredited classroom training. Designed to enhance skills, knowledge and business performance.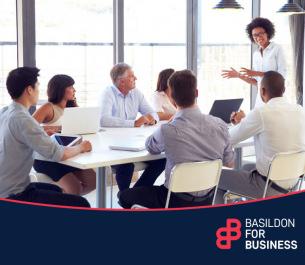 Bespoke training courses in all areas of council tax and housing benefits administration
Delivered by experienced local government training officers who understand the law and administration processes
Having worked with a number of Essex councils we appreciate that specific needs and priorities differ across local authorities
Course delivery is tailored to cater for the specific needs and priorities of your organisation
Courses for either Civica or Academy users will enable staff to gain hands on experience of work procedures and processing
Training sessions include a thorough explanation of relevant law/legislation and can include administration exercises
We come to you. All training is delivered on the customer's premises, a considerable saving in time and travelling expenses etc.
Courses now available
See links under the following headings for course details and booking advice.
If you cannot find the exact course you have in mind in the following list then please contact our Revenues Training Officer to discuss your specific requirements. See contact details bottom of page.
General courses
Courses for users of the CIVICA revenues and benefits system
Courses for users of the ACADEMY (now Capita One)** revenues and benefits system
** The revenues system referred to here as 'Academy' is in fact now branded as Capita One however, for the time being we still refer to this as 'Academy', which appears to be more familiar to the majority of our customers.
Our course instructors
Alex Eady - Senior Training Officer
Alex joined Basildon Council in 2013. After a short spell in customer services he was recruited into the council's revenues and benefits section, since when he has gone on to become an expert in revenues and benefits law and the Civica Open Revenues system. Alex is known for the ever approachable and patient manner in which he delivers informative, interactive courses which include 'hand's on' experience using the CIVICA system.
Further information and enquiries
To arrange a course booking please submit an online call back form
For further information and other training course enquiries please contact Dave Warrilow, our Senior Training Officer. See contact details below...