FREE Backside to Trackside programme is back for Autumn 2021!
Been spending too much time on the couch? Could you benefit from a motivational challenge that starts your health and fitness regime on the right track?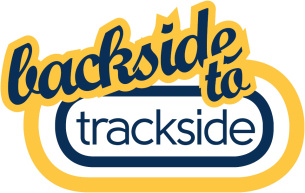 With restrictions having been lifted, it's the perfect time to get back out in the fresh air and get socialising again - whilst improving your fitness at the same time!
Get your Backside to the Trackside for our free and easy 7-week fitness programme, run in partnership with Basildon Council, Everyone Active and Active Basildon.
The new programme starts on 13 October 2021 with 4 sessions a week to suit your busy schedules. Why should you take part?
Get to build your fitness gradually in a safe, supportive and social environment
Have access to state-of-the-art facilities with a newly installed running track with plenty of spring and support for aching muscles and joints!
Our trainer Andy Stead is experienced and motivational and is there with you every step of the way
What's more, it's free!
Don't just take our word for it, listen to some of our previous participants' journeys in our Fun Run event video.
To register your interest in the programme, see:
Register for the Backside to Trackside Autumn 2021 programme
You can see photos of the 5k Fun Run from the last Backside to Trackside programme here: Backside to Trackside Facebook Album.
Further information and enquiries
For further information and enquiries: